Are you spending hours trying to decide what to do and when to do it every day? Do you get to the end of the week and say to yourself 'I wish I had done that'? Let me tell you, it doesn't have to be this way. In this post, you will learn the strategy to plan your week that makes these questions history.
If you want to start immediately, download your free weekly planner and follow along with the steps below to plan your most successful week ever.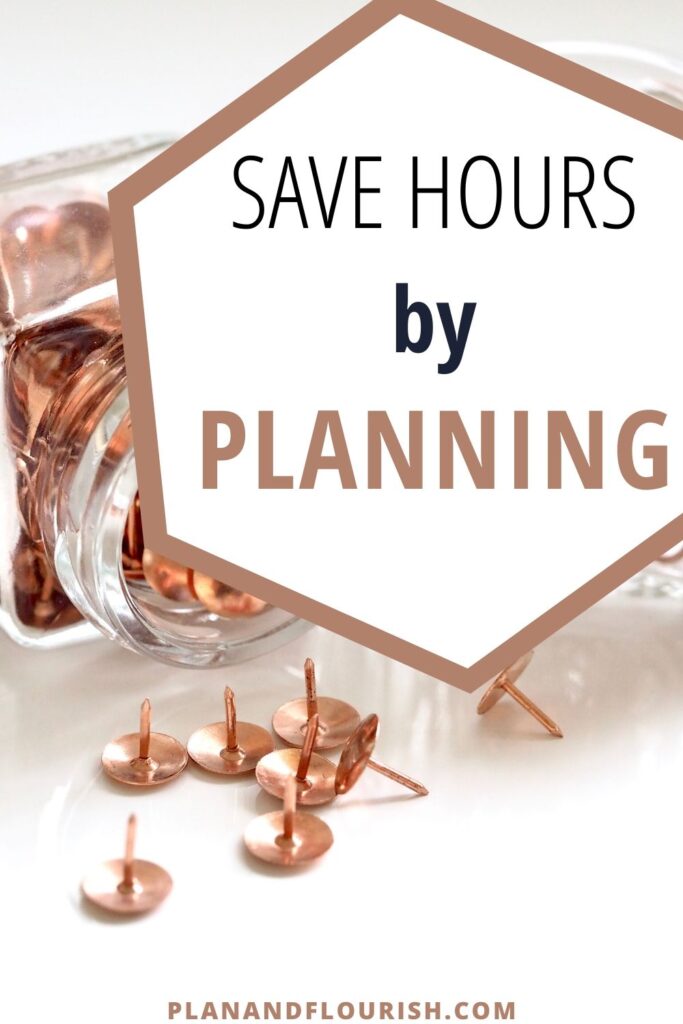 Benefits Of Planning Your Week
Although there are multiple benefits to creating a weekly plan, here are the top 3.
Work towards your goals

By creating an action plan for your goals you can add these into your weekly plan and make your goals your reality

Be more productive

Choosing what you will do ahead of time will give you focus on your tasks

Spend more time on your interests

You can plan time to spend time on your hobbies and interests
How To Organise Your Week
Organising your week is extremely simple. You only need 2 items: a pen and a weekly planner. If you want a free A5 planner insert for your weekly planning, I have created one just for you. Otherwise, you can use your current planner or a digital calendar like Google calendar.
What Should You Write In Your Weekly Planner?
There are multiple ways you can use your weekly planner and it's up to you how much or how little you decide to record. Below are some common areas you can plan for each week along with examples that fall into each category.
Appointments
Probably the most common category that is added to calendars are appointments.
Events
Events are different than appointments because they're often a planned public or social activity.
Gym class
Museum with friends
Family dinner
Things To Remember
A notes section that allows you to keep a record of tasks, events and reminders of things you need to remember will improve your organisation to keep your life running smoothly.
Run out of night cream
Gym membership renews next week
To-Do's
Another common area tracked in a planner is what tasks you need to complete for the week.
Create a meal plan
Dry clean dress after dinner with family
Goals
Using your goal action plan, you can add your smaller goals that bring you closer to your big goals.
Buy new workout clothes
Research flights
Meals
If you plan your meals ahead of time, you can add them to your planner on the corresponding days.
Honey mustard salmon with mango quinoa
Stuffed peppers
Habits To Track
This can either go into your monthly or weekly plan.
Drink 2 litres of water
Exercise for 30 minutes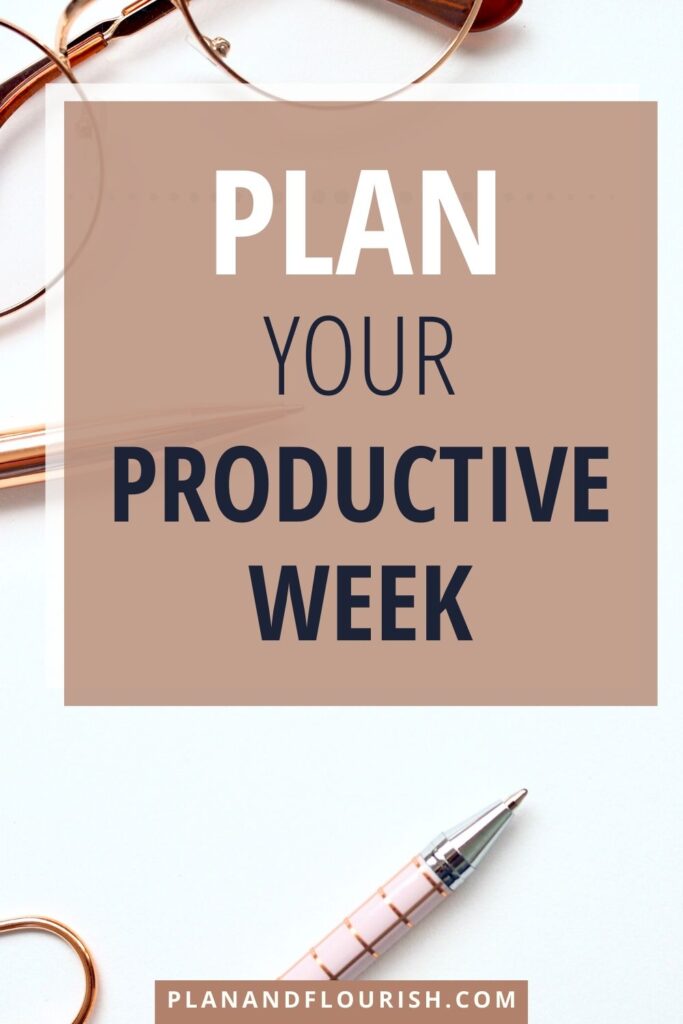 How Should You Plan Your Week To Be Productive?
Whether you choose to use a paper or digital planning system, the method to create your plan is the same.
Your 3 Step Planning Routine
For a successful planning routine, follow these 3 steps with an optional 4th step if you want to track in more detail.
Choose your most important task (MIT) for each day
Put any appointments and events
Write your to-do's in your planner
Add in your mini goals, meals or habits (optional)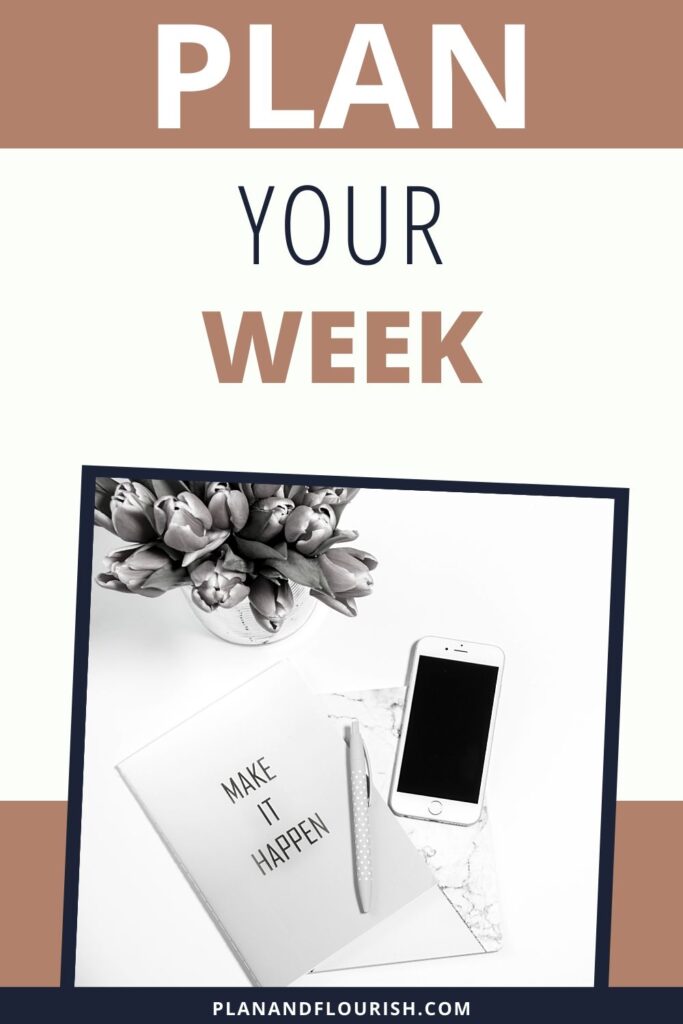 What Is The Best Way To Plan Your Day?
Plan Your Days In Advance
Choosing to plan your days in advance is best if your schedule is predictable. You can do this at the beginning of the week (e.g. Monday) or at the end of the week (e.g. Sunday).
Pro's

See your week at a glance
Only need to update it as new task turns up

Con's

Decreased flexibility
If your plans change, you need to scrub out the entire day
Plan Your Days As You Go
If your schedule is more unpredictable, or you want greater flexibility over what you do each day, planning your days as you go will work better for you. You can plan your day the night before or on the day.
Pro's

Increased flexibility
Can choose tasks depending on what you want to do on the day

Con's

Can't see your week at a glance
Need to remember to do it each day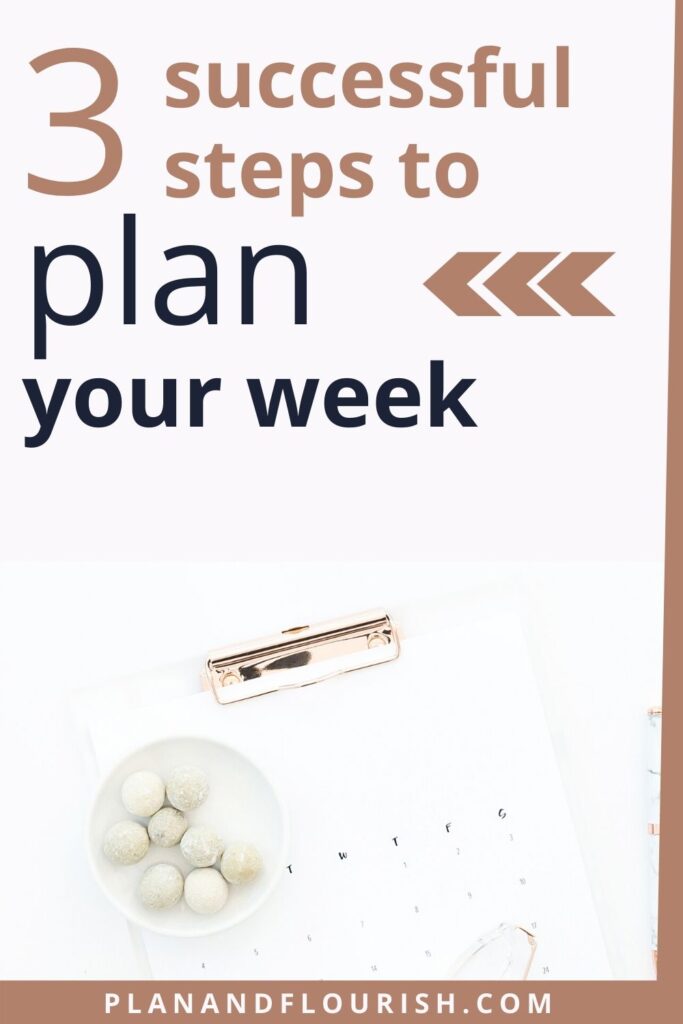 A Quick Recap
Planning your week helps you to turn your goals into reality, become more productive and spend more time on what interests you.
Do you want to plan a successful week? Then use your free printable weekly planner.