Who doesn't struggle to stay focused? Your mind jumps from one task to another with a million different thoughts running through your head. You aren't the only one!
In this article, you'll learn how to stay focused on your tasks. It'll help you to finish your tasks and projects while making you more productive.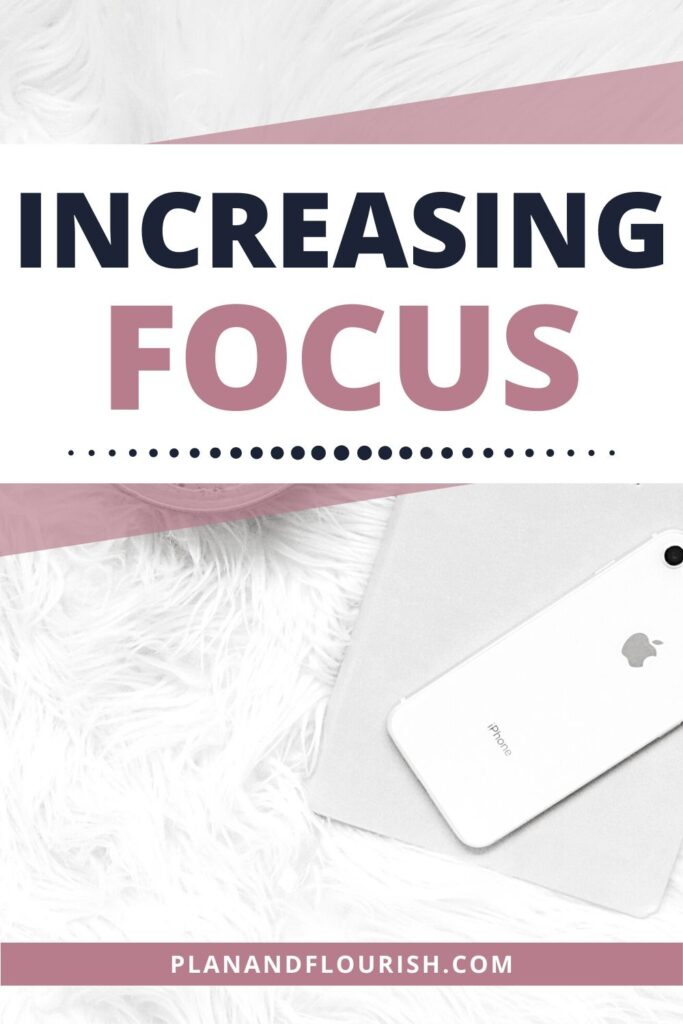 How Can I Improve My Concentration & Focus?
Struggling to stay focused on the task or project you're working on isn't much fun. Fortunately, there are multiple techniques available to improve your concentration.
Get Enough Sleep
Getting enough sleep is an effective strategy that is easy to implement. Going to bed earlier can seem hard however, the payoff is worth it. Try bringing your bedtime back 15 minutes every week until you reach your ideal bedtime.
If you're really exhausted, try spending a few days catching up on your sleep and just waking up and going to sleep when you're ready for it. If you're struggling to fall or stay asleep, please talk to your Doctor about it.
In the morning, try having an easy morning routine to set yourself up for a successful day ahead.
Plan Your Week
Planning your week tells you what tasks to work on and when to work on them. Also, it'll help you see what you are and aren't focusing on. It only takes 20-30 minutes a week but can save you hours of time.
The simple process to create your weekly plan:
Download your free weekly planner
Choose your most important task (MIT) for each day
Put in any appointments and events
Write your to-do's in your planner
Add in your mini goals, meals or habits (optional)
Prioritise Your Tasks
Learning to prioritise your tasks will help you to stay focused. Using a prioritising method determines what tasks will provide the biggest results. And once you know this, you know where your focus needs to go.
Read my other post for an in-depth guide to prioritising your tasks.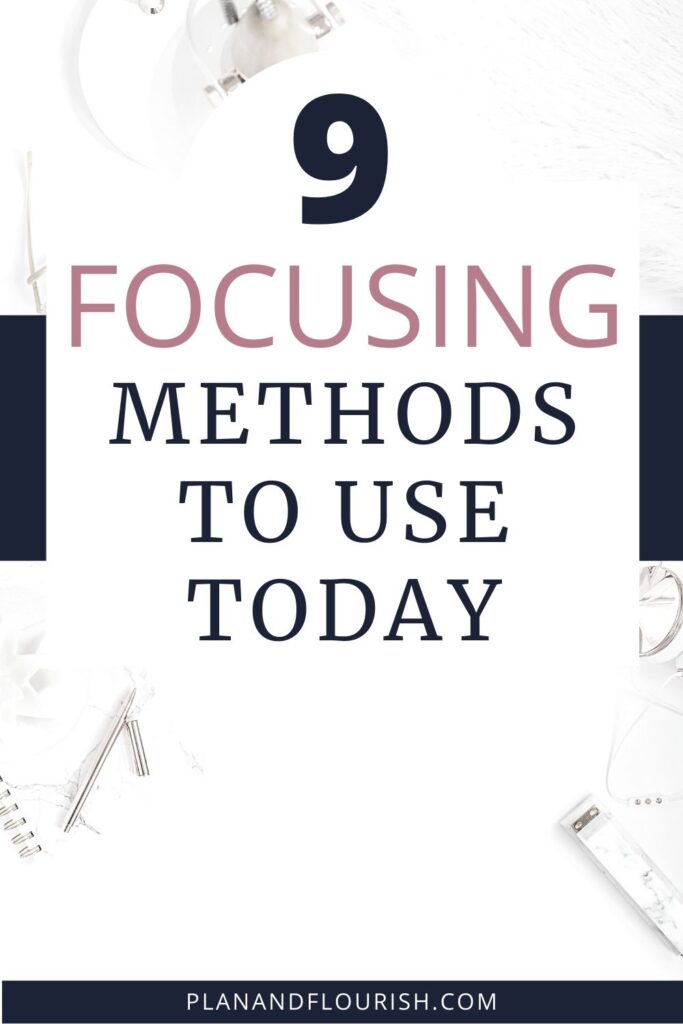 Change Where You're Working
A change in location can be all you need to focus and get work done. Being in a different atmosphere that takes you out of your everyday routine can get you into your work.
Here are 4 amazing places to work in:
Coffee shop
Garden
Library
Park
Exercise
Exercising can be something as simple as a walk around the block or it can be more involved like a run or going to the gym. You can do it at any time in the day, whether that's first thing in the morning, during the day or at night; it's up to you. Ask yourself what exercise or activity do you enjoy?
Relaxing Hobbies
Participating in activities and hobbies that relax you can help you to stay focused when you work. Are you struggling to find time for these hobbies? Have a look for pockets of time in your day.
You may find them while you're waiting for an appointment, cooking, walking, driving, or laundry. When cooking or driving, listen to an audiobook or podcast, read while waiting for an appointment or watch your favourite TV series while you do your laundry.
To figure out your relaxing hobby:
What activities calm you down and help you to relax?
How can you do more of them?
Where can you slot them into your day?
What pockets of time do you have to do them?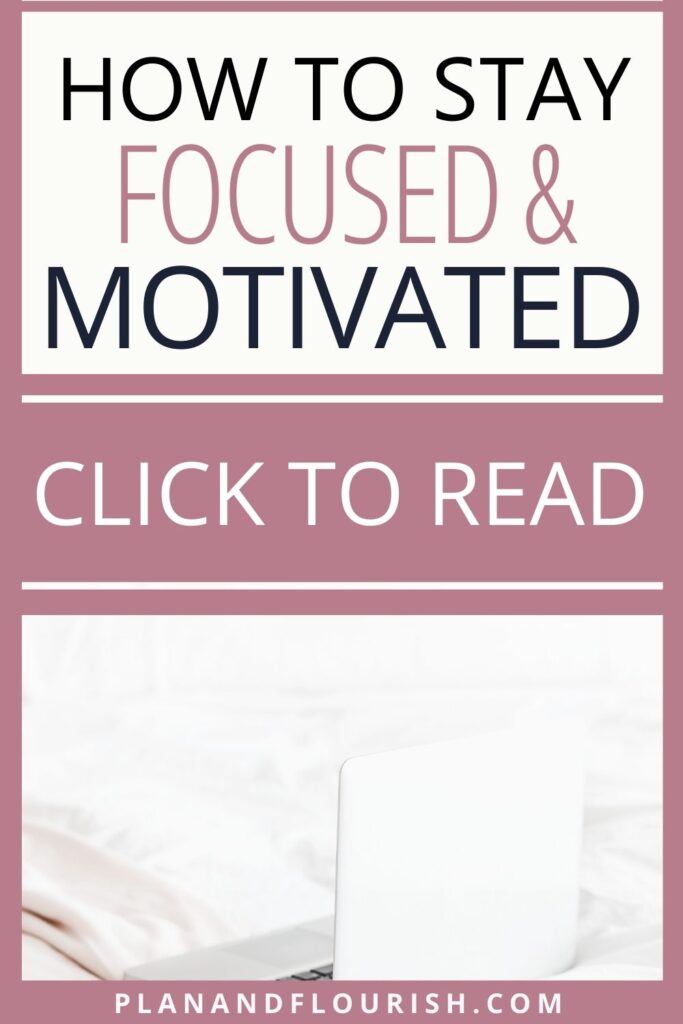 Take Breaks To Improve Your Focus
Taking breaks allows your mind to have a break so that it can come back to the task refreshed. Without them, tasks have a habit of all blurring together. You might find the answer to the problem you've been trying to solve comes to you when you're taking a break.
If you spend a lot of time on screens all day, it's important to incorporate screen-free activities during your breaks. Taking screen-free breaks gives your eyes a rest.
Pomodoro Technique
A fantastic method for boosting your productivity is using the Pomodoro technique. This is where you work on a task for 25 minutes then have a 5 minute break, repeat this 3 more times and on the 4th time, you take a 15 minute break.
Here are some timers you can use:
Work On 1 Task At A Time
Choose 1 task to focus on and avoid multitasking. This will allow you to focus all your attention on completing the task. Only move onto the next task when you've completed it.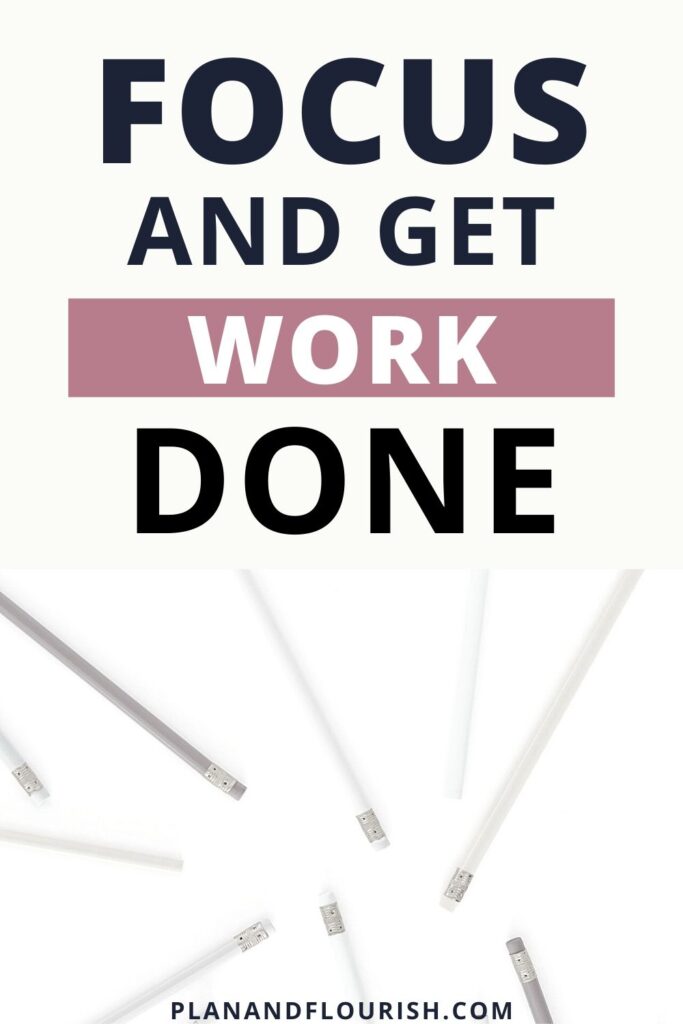 How To Stay Focused Tips
Here are 7 extra tips you can use to increase your concentration. Use them in combination with the above methods for even more focus.
Think of your end goal
Listen to classical, study or focus music
Make a note of any distractions for 2-3 days, then make a plan to tackle those distraction
Schedule in rest and relaxation time
Brain dump all thoughts and to-do's
Ask your friends to hold you accountable
Set deadlines for your tasks and projects
What To Do If You Can't Focus
Sometimes, it's almost impossible to focus. When this happens, you can give up or you can try these strategies and center yourself to gain your focus back. If you feel yourself slipping into a negative spiral, stop for a few hours and try again later.
Take a break
Go for a walk
Change where you're working
Have a nap
Break the task into smaller tasks
Create a reward for finishing the task or project
Start working on a smaller, easier task then come back to the original task
Switch tasks
To Sum It Up
Not being able to focus can be for a variety of reasons. However, using the different strategies mentioned above, you can improve your focus. If you can't focus, there are activities you can do that will help bring your focus back.
With practice, you'll find that you're able to stay focused more easily.