Are You Fed Up Of Being Busy, Overwhelmed And Saying No To Socialising? I'm Here To Help You.
You've got a huge, never-ending to-do list. It's in a million different places and it's something you wish didn't exist.
You know you need to plan but you feel daunted and uncomfortable.
You feel unproductive working on tasks that don't have a high ROI (return on investment).
You've got no time to enjoy stuff outside of your business and feel guilty for saying no to hobbies and events.
Your day is overwhelming and stressful. It's full of long hours without feeling like you've achieved anything.
After Working With Plan and Flourish:
You'll have a prioritised and scheduled to-do list in one place which you can easily act on.
You're easily and quickly planning your months, weeks and days.
You will be focusing on tasks that grow your business and provide amazing results.
You can enjoy yourself while doing non-business stuff.
Your day is relaxed as you work the hours you want (which is why you set up your business in the first place). And you're focused and complete your tasks and projects.
I help female business owners reclaim their time by offering resources on the topics of productivity, goal setting, planning, and mindset.
Reclaim your time in easy, actionable steps. I want to help you achieve more time to focus on creating great content and living a life you love.
At Plan & Flourish, you'll get in-depth content with actionable steps to reclaim your time.
Covering the topics of goal setting, planning, productivity and mindset.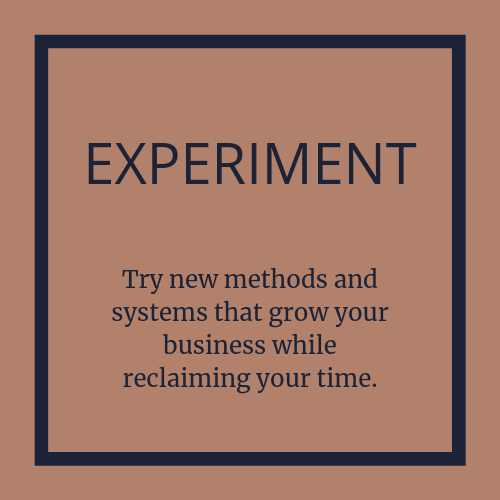 Hi, I am Bethany the creator of Plan and Flourish.
I love organisation, planning, problem-solving and technology. I have studied and applied productivity, planning and goal setting to my life and now I am ready to share it with you. I am still continuously learning and I look forward to sharing what I know with you.
I believe that learning and applying new strategies can help you increase what you get done in less time. All the while, allowing you to spend more time on your hobbies.
I am so excited to be on this journey together! Sign up below to keep updated.
Do You Want Your Most Productive Week?
Get your weekly planning kit which comes with a task list, week on 1 page, week on 2 pages, weekly schedule and daily schedule. As well as examples of how to use them.
You'll also gain access to the free content library which contains other workbooks and cheat sheets.
To get this workbook, just sign up to my newsletter and you'll receive the link and password in your email.
In the newsletter, I'll be sharing information and resources to help you reclaim your time so you can live a life you love.
Get Access To The Content Library
Get the SMART goal setting workbook and more by subscribing to my newsletter.